Diesel Oxidation Catalyst (DOC) Retrofit
What Is a Diesel Oxidation Catalyst?
A Diesel Oxidation Catalyst (DOC) is a catalytic converter designed specifically for diesel engines to reduce Carbon Monoxide (CO), Hydrocarbons (HC) and Particulate Matter (PM) emissions.
DOC's are affordable, maintenance-free and perfect for all diesel engines and custom applications.
EPA Regulations for Generators
In the mid-1950s, the U.S. government started controlling atmospheric pollutants. The passage of Environmental Protection Agency (EPA) regulations governing diesel engine emissions forced manufacturers to improve engine performance and limit the amount of pollutants these engines send into the atmosphere.
While diesel generators were not the original target, they are now subject to EPA regulations. Currently, stationary and non-road mobile diesel engines, such as those used in generator sets, are included in the stringent oversight of the U.S. EPA. 
Current emission requirements have created the need of diesel oxidation catalysts (DOC) and diesel particulate filters on some diesel generators as well as enhanced fuel systems.
Phased Emission Generator Tier Ratings
The EPA implemented emissions reductions in phases to allow scientists, manufacturers and the market to develop technologies, knowledge and funds necessary for compliance. Each tier level provides a cap at which point emissions must be restricted, and each advancing tier builds off of the last.
Each tier level also has a certain standard with regard to harmful emissions and provides a cap at which point emissions must be limited. The standard progresses over the years in accordance with the tier level.
The intended and primary emissions to be reduced include:
• Nitrogen oxides (NOx)
• Hydrocarbons (HC)
• Carbon monoxide (CO)
• Particulate matter (PM)
• Non-methane hydrocarbons (NMH
Tier 1 & Diesel Generator Emissions
Though Tier 1 standards were published in 1991, the implementation for diesel engines and generators did not begin until 1996 with the intention that all diesel engines and generators be in compliance by 2005. Initially, Tier 1 standards focused on diesel equipment under 37 kW (50 hp) with the phase-in period from 1996 to 2000. The below table identifies Tier 1 standards related to diesel engine power and harmful gases to be limited.
Tiers 2 & 3 Diesel Generator Emissions
Tier 2 standards were published in 1999 and Tier 3 standards were published shortly thereafter. These phases, however, did not begin until 2001 with all engines to be in compliance by 2008. These two levels required engines that were more sophisticated in design and advanced in performance in order to meet the criteria set out in the regulations. The below table identifies Tier 2 and 3 standards related to diesel engine power and harmful gases to be limited.
To note, sulfur content was not originally limited by environmental regulations in Tier 1 for non-road diesel fuels but was later mandated and required to be met by 2007 in Tiers 2 and 3.
Tier 4 – The Current Emissions Standard For Diesel Generators
Tier 4 is in effect today, so all new prime power and portable diesel generators should be manufactured to meet this tier requirement. Tier 4 is, of course, the strictest of all previous regulations and requires the most advanced technologies to achieve the greatest reduction in emissions available today: near-zero emission levels.
Tier 4 emission standards began being phased-in in 2008. The regulations set out to reduce NOx, particulate matter, and hydrocarbon emissions substantially with respect to all off-road and on-road engines and generator sets. Carbon monoxide standards, however, remain relatively similar to those established in Tiers 2 and 3.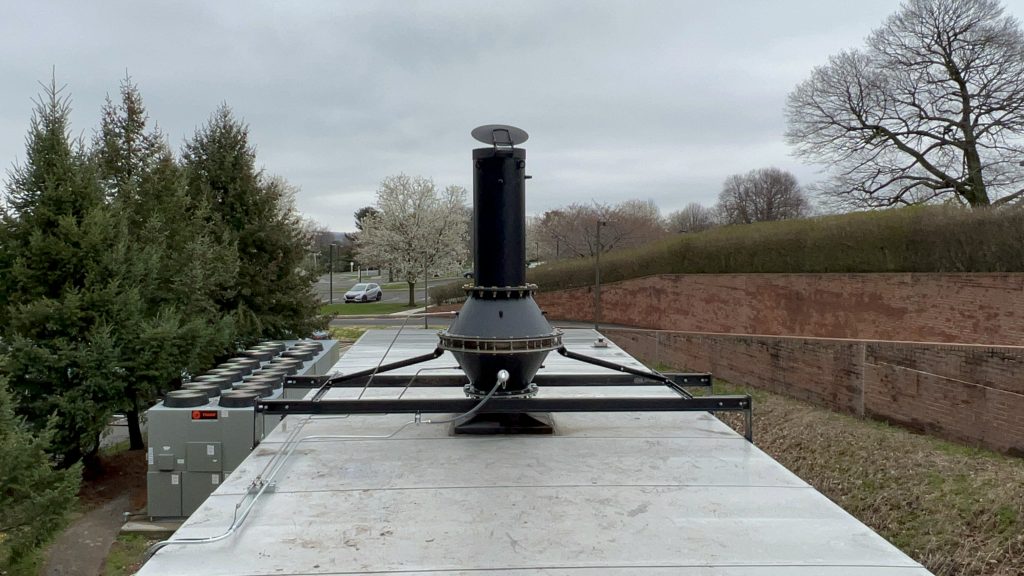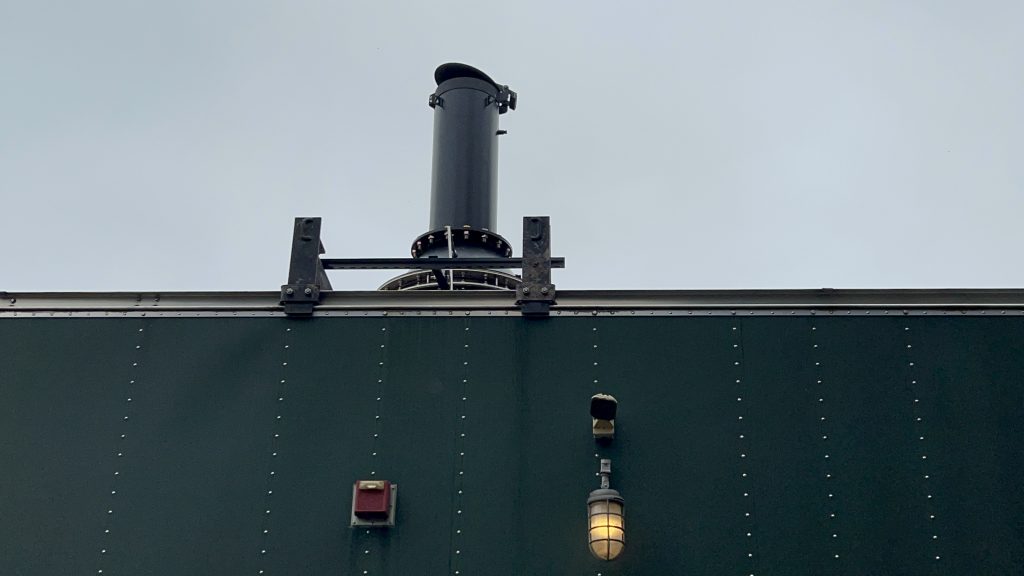 Project Details: DOC with telescope on top of an enclosure plus a CPMS Install. 
GenServe was hired to retrofit a DOC and CPMS panel to the generator to meet emissions regulations and pass inspection.
Our technicians were onsite for two days to setup and install the custom made system by removing the existing generator exhaust rain cap on top of the enclosure and weld a flange to install the new DOC retrofit with telescope connected to a CPMS panel below.
• Remove existing rain cap
• Weld ANSI Flange on existing stack
• Bolt on DOC housing and test Stack
• Bolt on Spanner Brackets
• Bolt or Weld Telescoping brackets from DOC housing to spanner brackets
• Mount and run power to CPMS Panel
• Install CCV's
---