What is NFPA-110 and Why is It Important?
NFPA-110 is a standard for emergency and standby power systems, especially when it involves life safety. The standard covers the installation and maintenance of equipment and systems used to provide backup power in case of an outage.
NFPA-110 is important because it helps ensure that backup power systems are reliable and safe during emergencies.
What is NFPA-110?
The National Fire Protection Association's NFPA-110 is the most important safety standard that outlines requirements for the installation, maintenance, operation and testing of emergency power sources, transfer equipment, controls, supervisory equipment, and all related electrical and mechanical auxiliary and accessory equipment needed to supply electrical power to the load terminals of the transfer equipment.
The NFPA-110 code also establishes the minimum requirements for the safe storage and handling of flammable and combustible liquids. It is important because it helps to prevent fires and explosions that could result from the improper storage or handling of these liquids.
It also includes requirements for fire protection, electrical systems, and emergency procedures.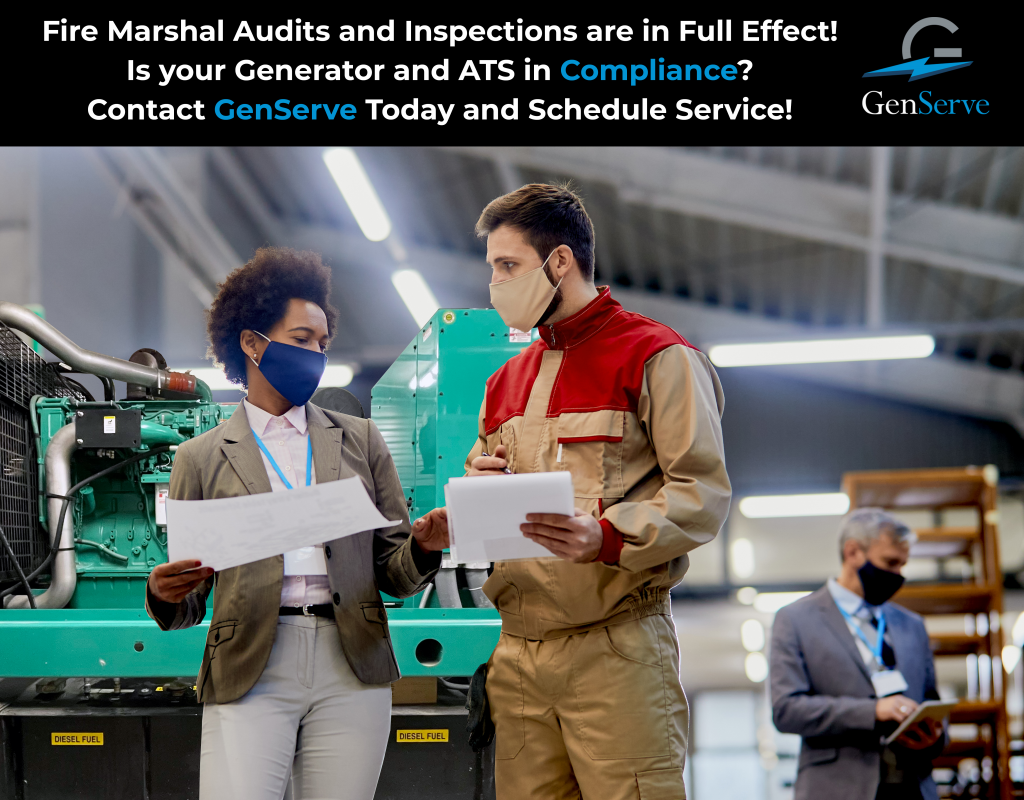 Who needs NFPA-110?
As mentioned, NFPA-110 provides guidelines for installing and maintaining emergency power systems, including generators, automatic transfer switches and batteries.
These systems are essential for ensuring that critical equipment, such as elevators, fire pumps, life safety equipment, communications systems, emergency illumination and essential ventilation to name a few continue to operate well during a power outage.
NFPA-110 applies to both new and existing emergency power systems. This standard is important for business owners to understand because it can help ensure people's and equipment's safety.
There are two EPSS (Emergency Power Supply System) levels defined in the standard: Level 1 and Level 2. They're distinguished by the types of loads they carry, and have different equipment and installation standards.
NFPA-110 is mandatory for critical facilities, such as health providers, hospitals data centers, and others.
By following these guidelines, building owners and operators can help ensure that their systems are reliable and will be able to provide power when it is needed most.
How To Know if Your Generator is NFPA-110 Compliant?
To be in NFPA-110 compliance, a generator must be able to meet several safety requirements, including safely connecting to a building's electrical system in 10 seconds or less and having an automatic shutdown feature in the event of a fire or an emergency stop button and fuel leak prevention.
To keep your generator in NFPA-110 compliance, you should have it inspected by a qualified generator company regularly, sometimes as much as once a month and a load bank test at least every three-years. You should also ensure that you follow the manufacturer's recommended instructions for operating and maintaining the generator.
Fire marshals have been doubling down on random site visits all across the country and have been issuing fines for facilities that are not in compliance. They will ask for the generator maintenance records performed by a generator company such as: the yearly major service report, the monthly minor service reports and building load test sheets and the (yearly or triennial) load bank report.
Your facility diesel generator's reliability and compliance will be determined by making sure you practice these standards and follow the guidelines diligently.
Utility Outage with Single Generator System – Sequence of Events
Utility Outage with Multiple Generator System – Sequence of Events

Schedule Service Today
If you're not sure whether your generator is certified, contact our service department today. Our sales & service teams can answer all your questions regarding NFPA-110 and ensure that your facility is in compliance to avoid fines from fire marshals or town inspectors.
---