What is Load Sharing and Generator Paralleling?
Load sharing and industrial generator paralleling are two methods that enable facilities to operate during a power outage. These methods work together to ensure the facility has the necessary power to continue operations.
This article will define these terms, explain how they work together, and provide examples of facilities that use them.
How Do Load Sharing and Paralleling Work Together?
Load sharing and paralleling are two terms that are often used interchangeably, but they refer to two different things.
Load sharing is the method of distributing the load (or power demand) among multiple generators so that no one generator is overloaded. This is usually done by using a load-sharing controller, which automatically adjusts the output of each generator based on the demand.
Paralleling, on the other hand, is the process of connecting two or more generators to operate as one unit. This is usually done by using paralleling switchgear, which allows the generators to be synchronized and operate at the same voltage and frequency.
While load sharing and paralleling can be used together, they are not the same thing. Load sharing is a way to prevent overloading while paralleling is a way to increase capacity.
Both load sharing and paralleling are commonly used in backup power solutions, such as data center redundancy systems. Using multiple generators makes it possible to create a backup system that is much more reliable than a single generator.
In case of a power outage, load sharing can ensure that the backup system can handle the increased demand, and paralleling can ensure that the backup system can seamlessly take over for the primary system.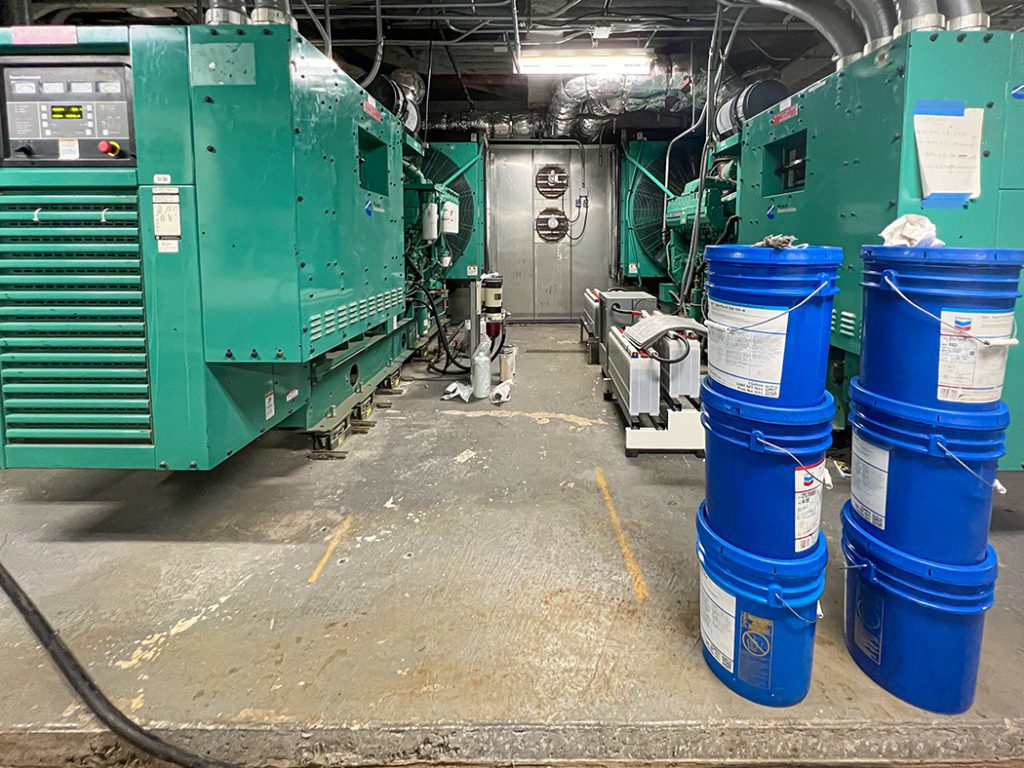 What are the Benefits of Using Load Sharing and Paralleling?
There are several benefits to using load sharing and paralleling with industrial generators:
1) Increased system reliability – By distributing the load among multiple generators, the risk of any one generator failing is reduced. If one generator fails, the rest of the system will still be able to function.
This method can create robust backup power solutions, such as critical data center redundancy.
2) Increased system capacity – By connecting multiple generators, the total power capacity of the system is increased. This allows the system to handle larger loads and meet higher demand.
3) Increased system efficiency – By operating multiple generators as one unit, the system's overall efficiency is increased.
All these factors can help make your industrial generator system more efficient and reliable.
Paralleling industrial generators is a complicated process that requires technical know-how. But we at GenServe have the expertise to get the job done right.
We have years of experience in paralleling generators and can handle any project, big or small. So if you need help connecting your generators, don't hesitate to call us. We'll take care of everything for you.
Contact Us Today!
Contact our sales department today for a free consultation and let the experts in back up power solutions answer all of your questions.
---