The official season for hurricanes in the United States starts June 1 through November 30. The number of storms and category varies year to year and it is affected by atmospheric and ocean temperatures.
Forecasters at NOAA's Climate Prediction Center, a division of the National Weather Service, are predicting above-average hurricane activity this year for the Atlantic region, which would make it the seventh consecutive above-average hurricane season. NOAA's outlook for the 2022 Atlantic hurricane season, which extends from June 1 to November 30, predicts a 65% chance of an above-normal season, a 25% chance of a near-normal season and a 10% chance of a below-normal season.
For the 2022 hurricane season, NOAA is forecasting a likely range of 14 to 21 named storms (winds of 39 mph or higher), of which 6 to 10 could become hurricanes (winds of 74 mph or higher), including 3 to 6 major hurricanes (category 3, 4 or 5; with winds of 111 mph or higher). NOAA provides these ranges with a 70% confidence.
The increased activity anticipated this hurricane season is attributed to several climate factors, including the ongoing La Niña that is likely to persist throughout the hurricane season, warmer-than-average sea surface temperatures in the Atlantic Ocean and Caribbean Sea, weaker tropical Atlantic trade winds and an enhanced west African monsoon. An enhanced west African monsoon supports stronger African Easterly Waves, which seed many of the strongest and longest lived hurricanes during most seasons. The way in which climate change impacts the strength and frequency of tropical cyclones is a continuous area of study for NOAA scientists.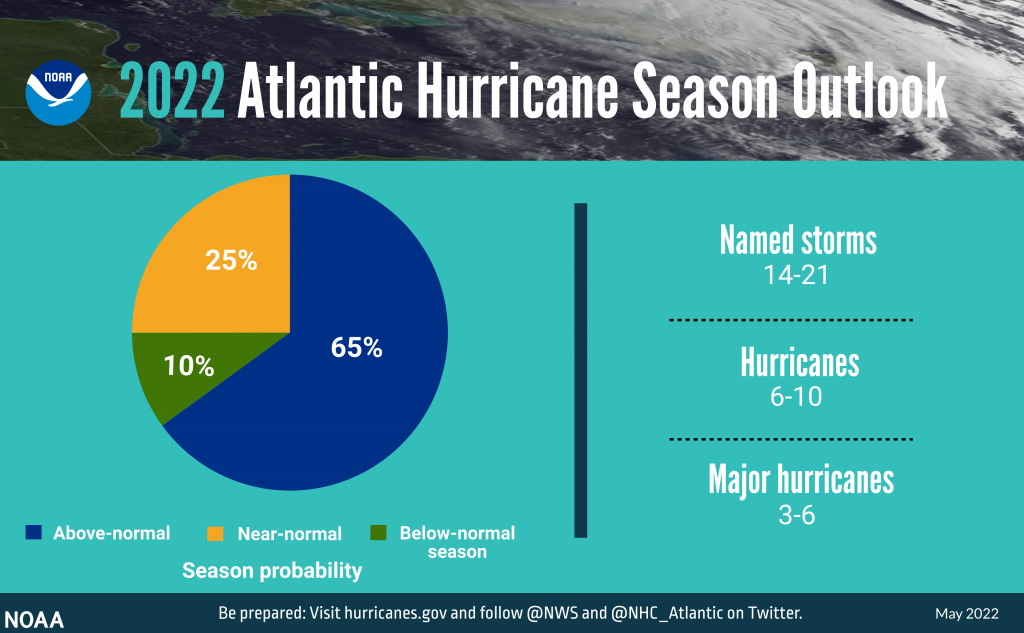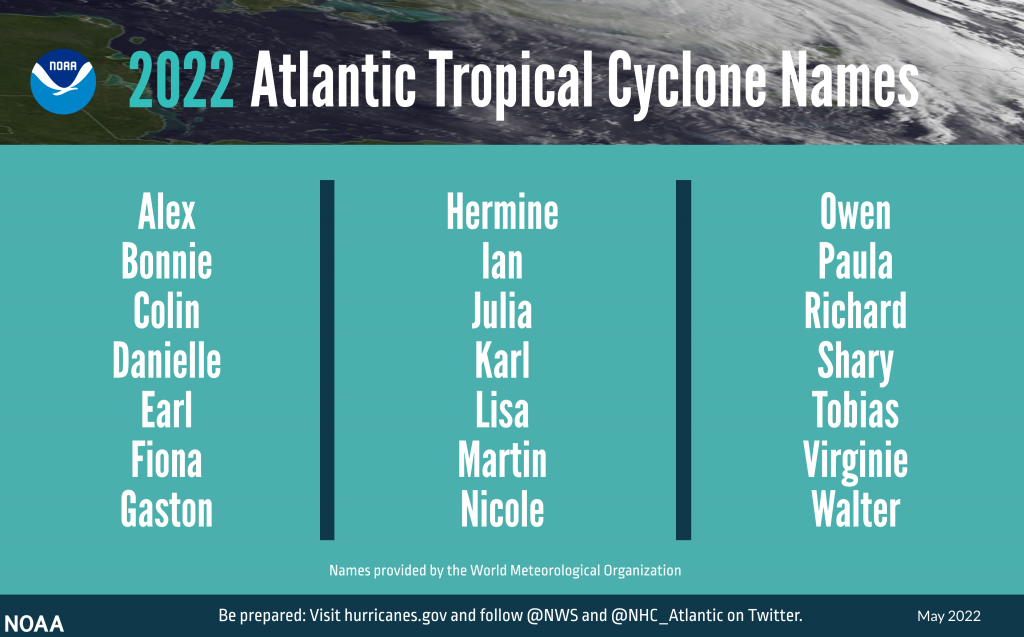 Are You Ready to Weather the Storm? Backup Power When You Need It
When the power is out, every second counts. Your team is unable to function, the money lost accumulates, and stress is at an all time high. 
Is Your Facility at Risk?
Businesses within 50 miles from the shore have a greater risk of business interruption due to power outages and property damage than those located further inland.
If your business is within 50 miles of the coast, you need to have a proper safety plan in place to protect workers and be prepared to protect your facility from power outages and against wind and water to help minimize costly business interruption, potential structural damage and equipment loss.
If your business is located more than 50 miles from the coast it is still a good idea to take precautions listed below.
How to Prepare?
• Develop a written safety plan that includes hurricane preparedness.
• Have emergency backup power lined up for your facility before a storm is forecast. This includes scheduling regular preventative maintenance for the generator and transfer switch and take care of any pending repairs.
• If you don't have a backup power generator at your facility, make sure you rent a portable generator that will provide power and avoid costly power interruptions or put life at risk.
• If you are building a new facility, make sure that hurricane protection and emergency power backups are key design features.
• Buy flood insurance if there is a possibility for flooding in your area or if you could be affected by a storm surge. 
• If your facility is in a low-lying area, make arrangements for alternative storage sites at a higher elevation where equipment, files, and vehicles can be moved prior to a storm.
• Depending on the type of business you run you may need additional security at the site following a storm.
When to Act?
While each storm may offer different scenarios and each business and location a different amount of time to get ready, it's best to act quickly and allow ample time to prepare for the storm. Once a hurricane warning has been issued, there will most likely be insufficient time to fully implement your plan.
Why GenServe?
With the largest network of service technicians strategically placed across our service regions, you will always have someone able to be on site for your power needs.
We not only have many 3 phase industrial generator rentals available through our various vendors, but we also have our field technicians on stand-by 24/7. Once we determine the right emergency generator for your facility, our technician will be onsite and ensure it is running properly.
All our generator rentals are equipped with auto-start which makes it much easier to manage your backup power needs.